Eager to offer its clients a large line of services, Impôt Laplante Inc. collaborates more and more with various professionals from related fields.

La Boite Comptable
Impôt Laplante specializes in tax returns for individuals, whether they are wage earners, social-program beneficiaries, self-employed workers, retirees or income property owners. As for corporations, companies, trusts or NPO tax returns, we prefer referring you to a CPA specialized in this field of work. We recommend Mister Richard Morin. Mr. Morin will offer you personalized service, attentive to your needs. 514-730- 8561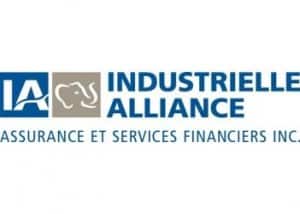 Industrielle Alliance
If you have money to invest or would like to put a little away each month or again, have questions about RRSPs or TFSAs, Impôt Laplante recommends Tomoko Imai, Financial Security Advisor for Industrial Alliance Inc. Madam Imai is a member of the Autorité des Marchés Financiers.  Many of our clients are doing business with her and are very satisfied! A meeting with Madam Imai is free. She will then be able to assess your financial situation and recommend solutions adapted to your needs. 514-686- 3311

Mortgage Broker
You would like to finally own a home or purchase an income property? Mr. Jacques Dionne, mortgage broker, with his 20+ years of experience in the real estate field will find you a flexible mortgage with a very competitive rate. In recent years, Mr. Dionne has developed a specialty with more complex mortgage loan requests, like those involving newcomers and self-employed workers, as well as with refinancing involving debt consolidation. 514-266-9311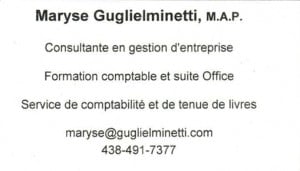 Maryse Guglielminetti M.A.P.
Impôt Laplante does not do bookkeeping for self-employed workers. If keeping track of your invoices is a heavy and trying activity, we recommend Madam Maryse Guglielminetti. She will take care of your accounting with precision and accuracy, avoiding you many worries! Maryse Guglielminetti 438-491- 7377 maryse@guglielminetti.com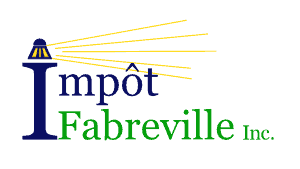 Impôt Fabreville
If you live in Laval or on the North Shore, Impôt Fabreville Inc. will be more accessible. Jean- Marc Laplante has been running his income tax return business for over 20 years. Same fixed-price policy, same professionalism! 450-625- 4102